Restaurants can offer unopened beer, wine with takeouts; no business open after 9 p.m.; council will reevaluate in a week — 
The Fayetteville City Council on March 24 adopted a wide-ranging emergency ordinance in response to the ongoing Covid-19 pandemic. The ordinance took effect at 12:01 a.m. on March 25 and expires at 11:59 p.m. on April 6.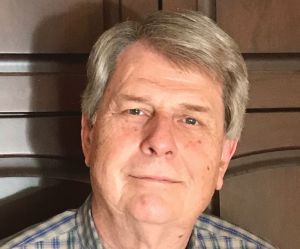 The emergency ordinance covered a wealth of topics, including businesses and services that are essential and non-essential, specifics dealing with restaurants, times of business operations and guidance for houses of worship and social distancing.
The vote on the emergency ordinance was 4-1, with Councilman Rich Hoffman opposed.
Commenting on his opposing vote, Hoffman after the meeting said, "I felt a little bit like we overstepped our bounds in regard to what's going on in the community," adding that the ordinance action was essentially a "broad-sweeping brush that will be a real challenge to businesses."
Hoffman stated his belief there was a rush to get the ordinance put forward and that sufficient due diligence was not done.
Pertaining specifically to restaurants and entertainment venues, the ordinance notes that:
1) All restaurants and other establishments which sell food or beverages for consumption on the premises or who provide entertainment on the premises will be closed to in-person dining, alcohol consumption or entertainment during the term of the ordinance.
2) Said restaurants, and other establishments may offer food for take away, delivery or for customers to eat at location(s) other than the establishment.
3) Any establishment licensed for the sale of beer and/or wine for consumption on the premises may sell unopened bottles or cans of beer and bottles of wine with the purchase of food for takeout only, but not delivery. Unopened cans and bottles must meet federal law for sealed containers.
4) Businesses affected by these closures will establish systems that restrict in-person contact as much as possible consistent with the federal Centers for Disease Control (CDC) guidelines, to include a limitation of the number of customers at a time to be in the premises.
The ordinance said non-essential businesses, in accordance with guidelines from CDC, such as bars and nightclubs, and other eating and drinking establishments, gyms and fitness centers, movie theaters, live performance venues, bowling alleys and arcades, private social clubs, and other non-essential businesses are directed to close during the prescribed time period.
All non-essential businesses and services are ordered to close and remain closed, effective at 12:01 a.m. on March 25 and continue until 11:59 p.m. on April 6, unless repealed or modified by the Mayor and City Council prior to the expiration. The council further noted that the effective dates will be re-evaluated in a week.
According to the ordinance, essential businesses and services as designated by Homeland Security, include but are not limited to food and grocery stores; food banks and outdoor farmers markets; businesses that provide food, shelter, social services and other necessities of life for economically disadvantaged people; gas stations and auto repair businesses; banks and financial institutions; hotels; hardware stores and plant nurseries; plumbers and electricians, exterminators, custodial/janitorial workers and handyman services; funeral home workers and morticians; moving services; HVAC installers, carpenters, construction workers, landscapers, gardeners, property managers, private security personnel and others who provide services to maintain the safety, sanitation and essential operation of properties and other essential activities; healthcare providers and facilities to include pharmacies; veterinarian services; transportation services; residential facilities; warehouses and distribution centers; government services; professional organizations that operate by appointment only; laundromats/laundry service; newspapers, magazines, television, radio, podcasts and other media services; and educational institutions, including public and private K-12 schools, colleges and universities – for purposes of facilitating distance learning or performing essential functions; and provided that social distancing of six feet per person is maintained to the greatest extent possible, or as otherwise recommended by the CDC.
All essential businesses will be open to the public only during the hours of 7 a.m. to 9 p.m. No business will be open to the public outside of the prescribed hours above, with City Manager Ray Gibson saying the prescribed hours will give stores time to clean and re-stock. Hospitals, nursing homes, assisted living and healthcare providers, pharmacies and hotels are exempt from this requirement.
Essential businesses are not considered to be social gatherings.
All businesses will make every effort to ensure adequate social distancing occurs by maintaining at least six feet of personal space or as otherwise recommended by the CDC, and providing a station(s) to wash hands with warm water and antibacterial soap, hand sanitizer containing at least 60 percent alcohol, or both, according to the ordinance.
Pertaining to houses of worship, the ordinance specifies that all houses of worship will strive for density reduction in all services, whether scheduled or based upon a life event such as a funeral or baptism, and wherever practical will practice social distancing. Houses of worship are further encouraged to use social media or other video outlets to broadcast worship services, the ordinance said.
The ordinance further noted that funeral homes will also strive for density reduction in all activities and will ensure vehicles used to transport families will be thoroughly cleaned between uses in accordance with CDC guidelines. Graveside services of 10 or less participants are highly encouraged.
Author: " — thecitizen.com